About Our Products
The Mattifying Illuminating Setting Spray & Toner
Finally you have a setting spray that will aid in clearing acne, and hyperpigmentation while keeping your makeup on ALL DAY and controlling oil. Use your setting spray as a well deserved refresher/toner, an effective makeup setting spray or both! (BTW our dry skin girls LOVE this setting spray!)
Buy Now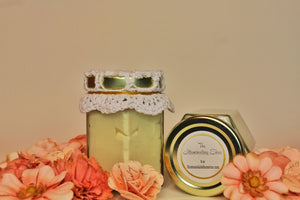 The Illuminating Shea
Soothe eczema and severe dry skin.The Illuminating Shea is an all natural, chemical free blend of organic butters and oils. This combination of butters and oils were specifically formulated to hydrate and fortify the skin with prominent anti-inflammatory, and moisturizing properties. We enhanced our blend with pearl gold minerals that will illuminate your skin, and leave your skin with a phenomenal GOLDEN glow! The Illuminating Shea is a great option for ALL skin types, including sensitive skin!
Buy Now
The Illuminating Dust
Loose pigments you can trust! Highest quality, intense pigment, and a variety of uses, these high quality mineral Illuminating Dusts will give the perfect glow to any makeup look! You can get the most intense or subtle highlight with these amazing Illuminating Dusts. Soft enough for work and bold enough for play, a little goes a very long way! Purchase your best glow today!
Buy Now
Testimonials
Great Products!

"I honestly love both of these. The illuminating dust is gorgeous and the setting spray really works. My makeup stays on all night. Gives me glow without making me shiny. Really great job on these products. I would love even more if the setting sprays we're scented with some kind of essential oil just to give a different smell to them. "

Wig Snatcher

Ariana H.
My Fave Setting Spray

"I wasn't sure how much I would like the setting spray but giiiiiirl!!!! I'm literally in looooooove!! It's matte but not drying and the shimmer is soooo pretty!! I use it on myself and my clients! It definitely the first thing I reach for!"

Pretty & Powerful

Toni C.
Love These!

"I love both of these. The setting spray does exactly as it says, it illuminates with a very fine shimmer but keeps my makeup matte and in place. The highlighter is a gorgeous true gold, it can give a subtle glow or be built up for a blinding glow. Overall I'm happy with these two products and would purchase more."

The "Pretty in Gold" Duo

Rebekah J.
NO-SHINE ILLUMINATING SETTING SPRAY

"I LOVE IT!! My absolute favorite my makeup looks matte I don't get oily AND I still have the glo!! Definitely recommend 👌👌"

Love N Life

Anahi S.
The Best Matte Setting Sprays

"I have all four sprays and I love all of them."

Melanted Magic

Cherita A.
In Lovee

"Just received my package and so satisfied with my purchase! Packaging of this beauty product pictures don't do it justice! And the product itself is ligh, clean and refreshing!! Loving natural ingredients "

Born 2 Win

Carlisha P.
Bomb asf

"The color blends in with my skin...super pigmented.... I use it with and without makeup "

Wig Snatcher

Christee S.
Great!

"I loved the glow"

The "Pretty Life" Duo

Yudelka F.
It is Amazing!

"I use the product almost everyday!"

Gold Soul

Jayy R.
Our Dynamic Duos (Bundle Deals)
"May Your Light Shine Bright"
Beautiful People Shining Their Light in Illuminate Life!
We love seeing all of you in Illuminate Life Cosmetics! Tag #IlluminateLifeCosmetics to be featured! Don't forget to follow us on Instagram! @IlluminateLifeCosmetics. Here are some beautiful people that are living their best life in Illuminate Life Cosmetics. 🔥